Northern NY 

Driving  Academy

{Driving Safety Home}

823 Mason Street Morrisonville, NY 12962         518-562-8675  

Classroom Located at 8 Colorado St. Plattsburgh, NY

 (former Plattsburgh Airforce Base)

Welcome to Northern NY Driving Academy

PLATTSBURGH'S FIRST FULL SERVICE DRIVING SCHOOL

CARS - MOTORCYCLES - BOATS 

      Northern NY Driving Academy is committed to quality driving instruction, great customer service and provides services.in English and French since 2009, Northern NY Driving Academy is a leading provider of professional driving instruction for teens, adults and seniors in Northern NY. Our team of Certified and Experienced instructors cover not only "Safe Driving", but also, steering and braking techniques in all weather conditions,

We specialize in lessons for nervous drivers

    Here at Northern NY Driving Academy we understand that driving is far more complicated than simply pressing pedals and turning the steering wheel; it also involves looking out for everyone (and everything else) on the road. The skill of safe driving is necessary to avoid accidents. 

We offer lessons 7 days a week.

.

This page was last updated: October 1, 2014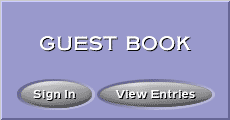 Motorcycle  BRC Training for the season has ended.